In Print & Online
Quartz, May 9, 2020
Parents, before you can help your kid with math, you have to get over your math anxiety
---
The Independent, March 24, 2020
Best Apps to Help Kids Learn and Stay Occupied Under Coronavirus Lockdown
---
Education Week, December 4, 2018
Breaking the Link Between Parents' Math Anxiety and Students' Progress
---
NPR, December 16, 2018
How To Make Sure Your Math Anxiety Doesn't Make Your Kids Hate Math
---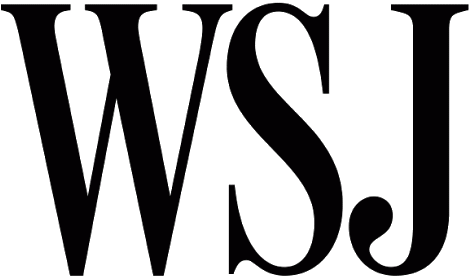 Wall Street Journal, March 18, 2014
Glow-in-the-Dark Party Brings Math to Light
---
FOX 29 News Philadelphia, July 16, 2021
COVID Relief Funds Help Launch New Jersey Tutoring Corps
ROI-NJ, April 20, 2021
Classroom Catchup: Why Overdeck Hopes Tutoring Program is Just the Start of New Ways of Learning
USA Today, March 27, 2021
COVID Crushed Math Grades. There's an App for That.
Parade Magazine, March 23, 2020
Not a Teacher But Find Yourself Homeschooling? These Educational Apps are Free
Fast Company, March 20, 2020
3 Smart Ways to Help Kids Learn Online During the COVID-19 Pandemic
Quartz, March 20, 2020
We Are All Teachers Now: Resources for Parents and Kids Cooped Up at Home
The New York Times, March 13, 2020
Some of the Best Online Learning Games for Kids
Scary Mommy Blog, January 4, 2019
If You Have Math Anxiety, This Can Help
USA Today, December 7, 2018
Not a math person? You can still help your kids succeed in math. There's an app for it.
The 74, March 30, 2018
Toilet Paper, Glow Sticks, and Multiplication: Study Shows How One Free After-School Club Can Help Reduce Math Anxiety
Education Week, March 29, 2018
New Study Provides Possible Solution to Reducing Math Anxiety
Education Week, May 9, 2017
Do Parents See Math as "Less Useful" Than Reading?
The New York Times, April 24, 2017
Fending Off Math Anxiety
Educación 3.0, September 22, 2016
Bedtime Math, una plataforma para aprender matemáticas antes de dormir
The Hechinger Report, July 20, 2016
Mix a little math into that bedtime story
U.S. News & World Report, May 23, 2016
Early Start Makes a Difference in STEM
NJ.com, Feb 5, 2016
Will kids do math for fun? Newark schools think new app will help
Chicago Magazine, Oct 23, 2015
Here's Where Your Kid's Math Anxiety Actually Comes From
Deseret News, Oct 14, 2015
Struggle to help your kids with math homework? Try this new app out at bedtime
Yahoo! Parenting, Oct 13, 2015
The Bedtime Routine That Boosts Kids' Math Scores
Education Week, Oct 12, 2015
Students With Math-Anxious Parents May Benefit From Free App
Geek Dad, Oct 10, 2015
'Bedtime Math' Helps Families Share Math the Same Way We Share Reading
Der Spiegel, Oct 9, 2015
Studie mit Erstklässlern: Mit der App gegen die Mathe-Angst – bei Eltern und Kindern (Study with first-graders: An app relieves math anxiety — when parents and children use it together)
Daily Mail, Oct 8, 2015
Sums before bed boost results: Story-based 'Bedtime Math' app helps children get ahead in class
National Public Radio, Oct 8, 2015
Where The Wild Fractions Are: The Power Of A Bedtime (Math) Story
The New York Times, May 22, 2015
Bedtime Math's Founder Uses an Eggbeater for More Than Just Eggs
GeekDad, February 26, 2015
Talk Numbers With Your Toddler
Huffington Post, March 20, 2014
20 Terrific Books To Read With Your Kids This Spring
NJ.com, March 13, 2014
NJ Mother's 'Bedtime Math' Aims to Solve Number Anxiety for Children
Fast Company, March 11, 2014
How One Mom Created Her Thriving Business on a Tiny Budget
Washington Post, March 6, 2014
How to Get Reluctant Children to Embrace Math
Washington Post Online, March 5, 2014
Bedtime Math Adds a Little Calculation to the Nighttime Routine
TIME Magazine, February 25, 2013
Beyond Counting Sheep: Why Math is the Hot New Bedtime Reading
TIME Magazine Online, November 21, 2012
Bedtime Math: A Problem a Day Keeps Fear of Arithmetic Away
Huffington Post, October 4, 2012
Bedtime Math: Counting Sheep and Pennies
Wall Street Journal, August 29, 2012
A Worksheet for Math-Phobic Parents
The New York Times Motherlode Blog, June 13, 2012
Summer Learning Fun, Via E-mail and Download
The New York Times Motherlode Blog, April 10, 2012
Goodnight, Moon. Goodnight, Math Problem.
USA Today, March 27, 2012
Answer to Lagging Scores? Bedtime Math Problems
Wired GeekDad Blog, March 13, 2012
Math at Bedtime: Sign Up Here
Television, Radio & Podcast Appearances
KABC-TV Los Angeles, July 26, 2017
Does Math Make You Anxious? Here's How to Solve It.
Ideastream, July 6, 2017
Parents Encouraged to Engage Children in Early Math Skills
Like a Sponge Podcast by GreatSchools.org, June 20, 2017
The M-Word
CBS New York, June 9, 2016
'The Crayon Initiative' Helps Students Learn Math While Supporting A Good Cause
Fox News, June 8, 2016
New building blocks teach children computer coding basics
New Jersey 101.5, June 6, 2016
How NJ group is making math 'fun' by having students recycle crayons
Science Friday on NPR, Oct 9, 2015
Anxious About Math? Count an Elephant's Toenails
NBC Nightly News, October 7, 2013
Education Nation: Helping Girls Break into Male-Dominated Fields
CBS "The Couch", July 2, 2013
NJ Mom Makes Math Fun by Creating New Bedtime Math Book for Kids
FOX Business News, June 25, 2013
U.S. in a Math Crisis?
Science Friday on NPR, June 21, 2013
Goodnight Moon, Goodnight Math
My9/FOX NY, May 1, 2013
Bedtime Math
ABC Chicago, Windy City Live, March 6, 2013
Make Math Fun with Bedtime Math
My FOX Boston Morning News, February 20, 2013
Push to Add Math to Kids' Bedtime Routines
NPR Morning Edition, July 31, 2012
N.J. Mom Puts Kids to Bed with Math
Contact Us
For more information about Bedtime Math Foundation, or to arrange an interview with founder Laura Overdeck, please contact Sandy LoPiccolo, Chief Communications Officer, at 908-444-4532 or sandy@bedtimemath.org.